Should you use Wix, Weebly, Squarespace, or WordPress?
I love WordPress for three big reasons:
Reason #1 – Content Publishing Power Like No Other
WordPress is THE platform for getting content out. So many other channels (Google, Facebook, LinkedIn, you name it) know WordPress and work with it to get content to move around the Web.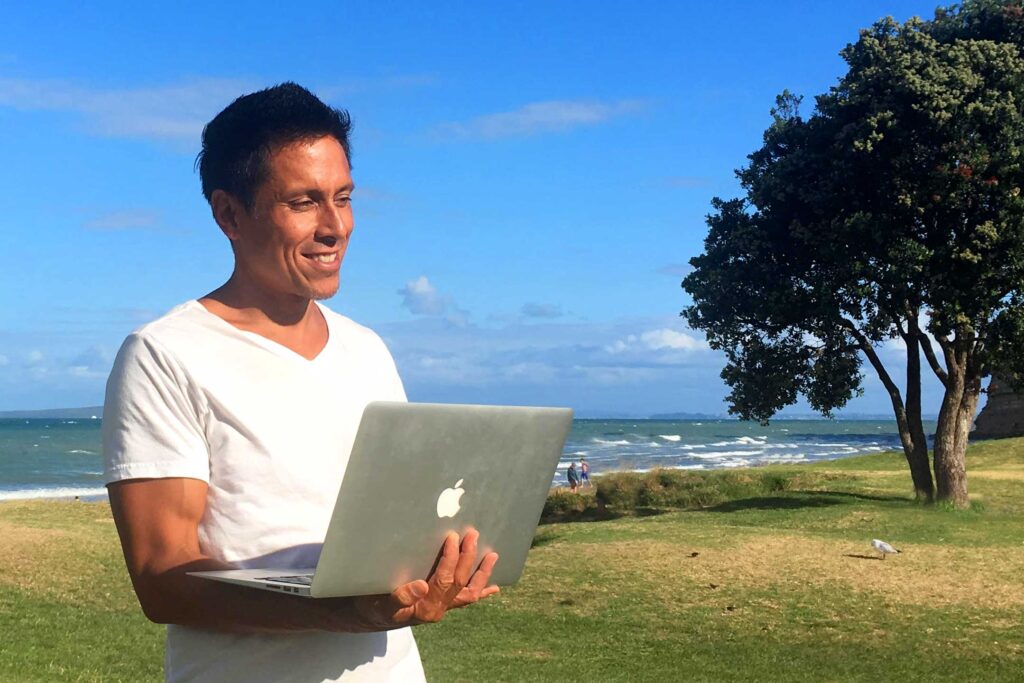 Reason #2 – Functional Savvyness
With tens of thousands of coders around the world contributing, you know it's going to be a solid piece of software.
WordPress is an "open source" platform, meaning passionate programmers around the world get in there to enhance it for free — simply because they love coding.
There's so much out there for WordPress. Here's just a handful:
content writing tools
blogging headline genetors
search engine optimizing tools
email list building tools
website speed enhancing plugins
contact form plugins
membership, courses, e-commerce
so much more
Also, many for-profit programmers and tech companies create software to enhance it as well in all kinds of ways: courses, membership, email lists, and on and on.
Reason #3 – High-End Visual Design
There's a lot of visually engaging, stunning, and smart themes and tools out there to help your website bring in new clients, including
So, as a techie, designer, creator, I'm a big fan of WordPress for a coach's website.
Though WordPress is amaze-balls, it's not for everyone.
Remember that your goal (most likely!) is ultimately to earn good coin, impact the world, and enjoy your work by coaching clients.
To that end, I've seen all platforms work because it's not so much the platform that matters, but how you use it.
The content, strategy, visibility, calls-to-action — everything on your website — will need to work in savvy unison in order for your website to support your business goals.
This is the harder part of getting clients — implementing a working strategy that you can successfully do. I've seen many ways work.
For example, here's one strategy: How to Get 10 Ongoing Paying Clients from The Web.
Ok, so still, you want to get your website up, to use it to grow your biz, etc, etc, — which platform should you use?
WordPress is more technical than the others — so, it will require more learning.
I highly recommend sitting with someone to speed up your learning curve or perhaps take a course.
I might be able to help. You can contact me about it here or join a special Facebook Group, WordPress 101 for Coaches.
Wix, Weebly, and Squarespace are simpler, but are NOT a walk in the park. They will require plenty of learning time.
I've worked with all three, so just roll the dice and pick one.
These three are more limited in functionally and not ideal for blogging and content publishing. Even adding a simple email list isn't as clean and seamless as I like.
Again, when it comes to the big picture of securing new clients, it's more a matter of good design, content, and strategy rather than which platform you use.
Though, if you're going to market by publishing content, I would hands-down use WordPress.
Just remember to speed up that learning because you don't want to spend months to *gulp* years becoming an unpaid, novice web designer instead of a great, profitable coach.