Blogging Better Video – Google Docs, Sharing, Commenting, Accountability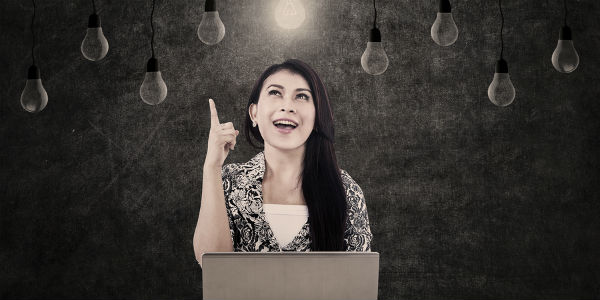 Blogging can be tough because there's quite a bit of friction in the process. From getting ideas, to writing, to polishing, to getting past fears of sending your pieces out, to staying accountable, etc … many coaches struggle to blog consistently.
In this article, let me share with you how to use Google Docs's sharing and commenting mechanism and how I use it with my priceless accountability partner, Pattie.
First, what Pattie and I do – the accountability thing.
It's pretty simple. What we both do is write a blog article at the start of the week and then send it to each other for a quick read and some tips to improve it.  It could be spelling, grammar, or clarification of meaning that needs to be tweaked for a better blog article..
Keeping our respective reviews of each other's article to a manageable time limit of 10-15 minutes ensures the process stays simple and fast (a key to ensuring less resistance). Also, catching points of fuzziness in my writing as well as and grammar issues helps take me from 80% perfect to 96% perfect – more than perfect enough.
Another pair of eyes does LOADS for enhancing your writing. Ideally, you will want to find someone who enjoys writing, has an eye for good writing, and if possible, works in your target market. Please don't let the need to find the perfect person stop you from doing this. Someone eager and happy to exchange blog proofing is a great start.
Next, the sharing mechanism via Google Docs – here's how it looks via video.
I didn't realize how amazing commenting could be until I started using it.
I'm sure you're already familiar with creating a Word doc on your computer, emailing it to someone as an attachment, and getting their feedback returned by email. Getting others to give you feedback is a brilliant beginning for improving your articles.  As you will soon see, Google Docs finishes the process with lightning speed and simplicity.
Video: How to use Google Docs to share and comment.
(If it doesn't show below, here's a link: http://screenr.com/asBH)
Key points …
Things that completely sucks about that "old" method of editing are the following:
You end up with multiple file versions and it gets confusing.
You both edit the same document at the same time and end up overwriting each other's edits.
Files don't arrive in the other person's email for various reasons.
Software versions you each use may not be compatible.
Formatting between incompatible software can easily tumble into a mess.
Files get corrupted.
Your reviewer doesn't have Word for viewing your document.
You forget to click save and your computer crashes, so you lose your work.
Enter Google Docs and you get this:
 Easy sharing
No versions needed
No special software needed
No saving needed
You can edit at the same time safely
Files don't get corrupted
Great huh?
In summary, getting an accountability partner for blogging can help you boost your writing without sucking up time.  Combined with the speed and ease of Google Docs, you have a fabulous combination.  Give it a whirl!
Let me ask you …
What's causing your writing to be a hassle? What are the top friction points? Have you any special processes or tools that get your blogs done fast, easy? I'd love to hear from you! Comment below.