Coaching Niche Clarifying Exercise to Make Your Website Pop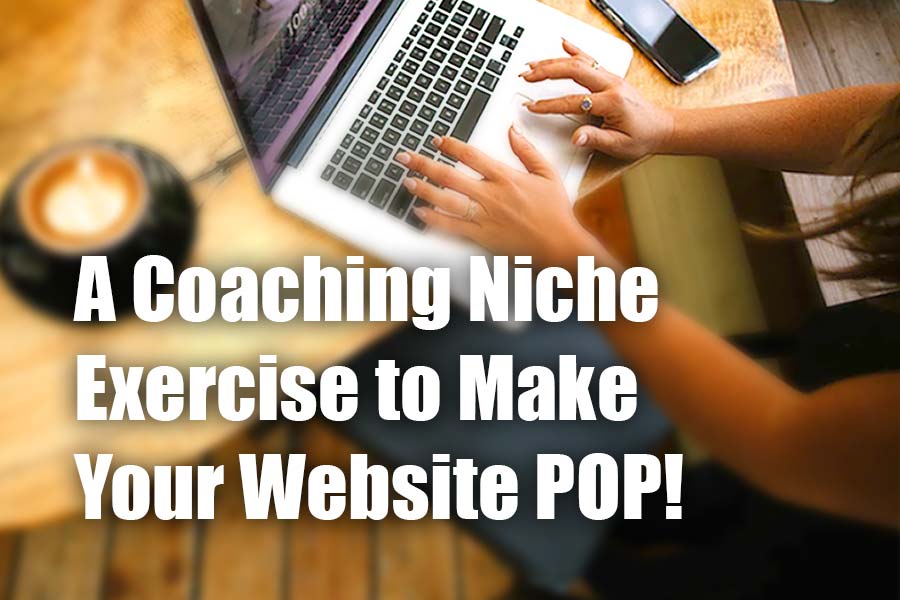 I did the following niche clarifying exercise to get clear about who is his best kind of client was — which guided us on his website.
Many coaches have websites that are confusing, boring, and non-engaging. Often, the layout is problematic, the tech is clunky, and the visuals are unglued.
But, the biggest reason why they fail is that the message doesn't get visitors excited about the idea of hiring with the coach.
A past client of mine, Paul, is a business coach. He came to me needing help with his message and help to get his website online so he could secure new clients.
With him, I did the following exercise to get clear about who is his best kind of client was — it's simple but does take work.
I asked him to, "Make a list of your 10 best, past clients — the ones who got the most out of working with you, who had no problem paying, who you looked forward to working with.
For each client on the list, tell me:
* Their first name
* Their top 1 or 2 struggles
* Why you loved working with them
* What they love most about working with you
* Why they were drawn to you in the first place
This obviously works if you HAVE HAD clients in the past. But, it can also work if you've worked with people in a coaching-like capacity.
But, if you've never had clients before, you could look at past people you've worked with, coaching or not, pro-bono or not.
Then, we look closely at those 10 clients, find the commonalities — their challenges, their desires, and other defining traits.
For him, we landed on executives and leaders in service-based technology companies – a viable niche he could pursue. 
As we built his website, he started working his network an actually landed some new clients before we launched.
The clarity of this ideal client makes the website content, visuals, and wording ultra-clear. His website POPPED!
There's definitely more to getting the content together, as I wrote about in The Coaching Website Guide, but as a starting point, it's smart to get clear about the kinds of clients you're after. 
Related Articles: