Coaching Website Mistake: Confusing Menus
I would say that the second most important thing on a website is Usability. It's second to value. Websites should offer big value to their users and make accessing it very easy.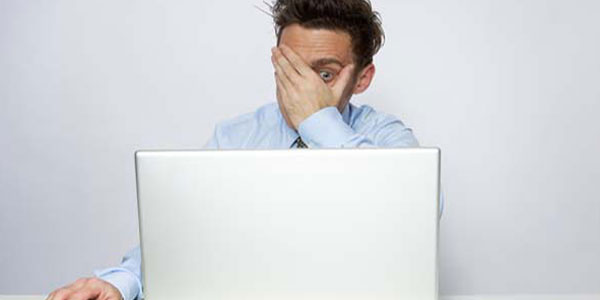 One major factor that contributes to your site's usability is the menu – the main links that get people around your website.
In this article I will give you the ideal traits of a menu that will make your site very easy to navigate. Your visitors will greatly appreciate this and it will get them to spend more time discovering how great of a coach you are.
The ideal menu gives an overview of your site.
People will scan a menu to get an overview of your site. It tells them what's there and people like to know what kind of site they are at. It gives them comfort.
Be sure your menu does this.
The ideal menu is prominent and easy to find.
People need to know, that if they get lost they can easily get their bearings at your menu.
A horizontal menu at the top of your site works perfectly.
Duplicating this menu in small font at the bottom of your website is also another great move if your pages are long.
Do not change your menu based on different pages. This really confuses people.
The ideal menu is short.
It should only span the width of the page with a handful of items – five to seven is good.
I prefer a horizontal menu at the top area as it takes up less space than down the left column.
It should not leak onto two lines nor be broken up into multiple menus. That's overkill for most coaching websites. You're not Amazon.com.
Also, I avoid drop-down menus. Your business is not that big to warrant drop down menus. Using them because they "seem cool" is not good reason either.
Don't seek to over-organize, but seek to be simple.
The ideal menu is focused on the visitor.
The labels you use in your menu should be things that the visitor is interested in. They should be written from their perspective.
Here are some great labels to use for your menu items:
Home – every site has it and it helps visitors get back to start.
Free Stuff – visitors want free stuff – especially helpful stuff.
What I do – visitors want to know "what do you do?"
My Clients – visitors want to know who you've helped
Services – visitors want to know what you offer.
Products – visitors want to know what you offer as products as well.
Events – visitors want to know what events you offer, if you offer them.
Blog – visitors want to know if you're blogging so they can get to know your "voice."
Articles – visitors want helpful articles.
About the Coach – visitors want to know about you as a human.
Meet Coach Jane – another good label for the About page.
Contact – visitors want to know how to contact you.
Free Consult – visitors want to learn if you're right for them – this helps.
Don't include amorphous things like this:
Freedom – what the heck?
ABC Technique – ABC huh?
Your Best – my best what? Huh?
Discover – should I click this? Discover what? Uhh?
Learning Center – this could be anything – sigh.
Reach Out – to who? You? Others?
More – more what?
In summary, remember that your menu needs to be simple and intuitive for your visitors. People frustrate very easily and they will leave sites that are too confusing or complex.
Got a confusing menu? Try coming up with one that's less confusing and post it as a comment. Let's see what you're working with!