How to Turn a Ho-Hum Freebie Into an Irresistible Client Magnet
As you've learned, one key to attracting people to your website (and getting them onto your email list) is to give them a free, valuable, helpful piece of information – a freebie!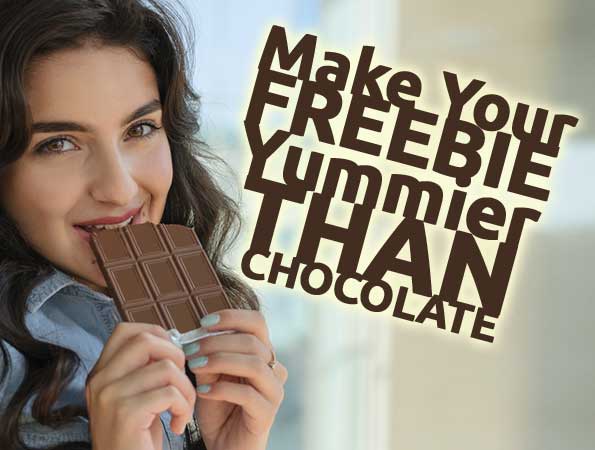 But your freebie needs to be exciting and valuable in order to compel people to stop picking their noses or get off Facebook and click to your website.
And the first part of doing it right is devising a tantalizing title.
A good title will get attention and lure people in as I wrote about in Santa's MV Technique for Increasing Newsletter Open Rates. – a must-read for every coach.
Sadly, what I see on most coaching websites that I review are either (1) the coaches don't have a good giveaway (see Tania's Website Review) or (2) the freebie has a weak, boring title (check out AnnaLaura's website review).
And I've just gotta go broken record and repeat, the title is vital because the words are what will make people decide whether or not to download it.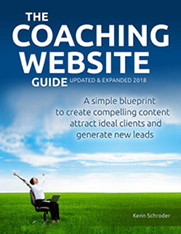 In addition to great titles and delicious freebies, learn how to pull together the visuals, content and functionality in your website so that it's convincing people that you're they coach they should work with in The Coaching Site Guide.
Here's an easy way to turn a ho-hum freebie into a must-have-now!
One sweet way to make a boring freebie more exciting and special, is to give it uniqueness. Take something that's common and make it uncommon.
Let me show you 3 of my favorite ways to do this. I'll start with two quite common titles that are used often that they are losing their appeal.
Double Your Profits
How to Lose Weight

1. Add a timeframe.
Double Your Profits in 3 Months or Less
Double Your Profits and Take Friday's Off
How to Lose Weight Permanently
How to Lose Weight this Week
2. Target a specific group of people.
Double Your Profits for Work at Home Moms
Double Your Profits in Your Second Year of Business
Office Commuters Tips to Losing Weight
Parent's Guide to Keeping Kids from Becoming Unhealthily Fat.
3. Remove a limiting belief.
Double Your Profits without Adding More Work
Double Your Profits Even If You Think It's Not Possible
How to Lose Weight by Eating More
How to Lose Weight Without Dieting
WARNING! You should be very confident that you can deliver good content to support your title. Don't become another snake-oil selling huckster.
Here's how your freebie brings you clients …
Like a broken record, you'll hear me say this, People need your help out there, and they are basically waiting for you to show up in their lives. They are waiting to discover you. And it's your duty to get out, get visible and make some noise 😉
A great freebie will do a lot of things for your business, but here are three specific ones:
It will build your image as a professional coach who is good at what they do. Your freebie, if it's well done and looks great, can be a big credibility piece like writing a book or giving a talk.
People will click to your website to get the freebie. This action gets people to learn about what you do. And hopefully, your website will do the rest to turn them into a new client lead.
People will like it, share it, re-post it, tweet it, pin it and it will fly around the internet for all to see.
So … use the uniqueness approaches above to make your freebie ultra appealing.
With more paying clients in your practice, not only do you make good wholesome impact on the others but you also take a step closer to a full practice of great clients, earning a good income and growing your dream business.
I expect that this will put a big fulfilling smile on your face, yes?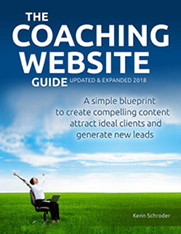 There are many more examples of freebies, of titles, and tips on how to create a winner in The Coaching Site Guide. But even more so, it will show you how to make your entire website into your own personal sales force 😉