Make Your Homepage More Appealing – Tips for Audrey
Below is a before and after visual for Audrey Dworak. She's a health and wellness coach for women with struggling with menopausal symptoms. Her website is at YourWholeSelfWellness.com.
Myself and others give feedback on websites in the Facebook group, Coaches Helping Coaches!, lead by Emma Elsey. You can pop over their for some good social action with lots of coaches.
Here's the home page before screenshot on a mac laptop …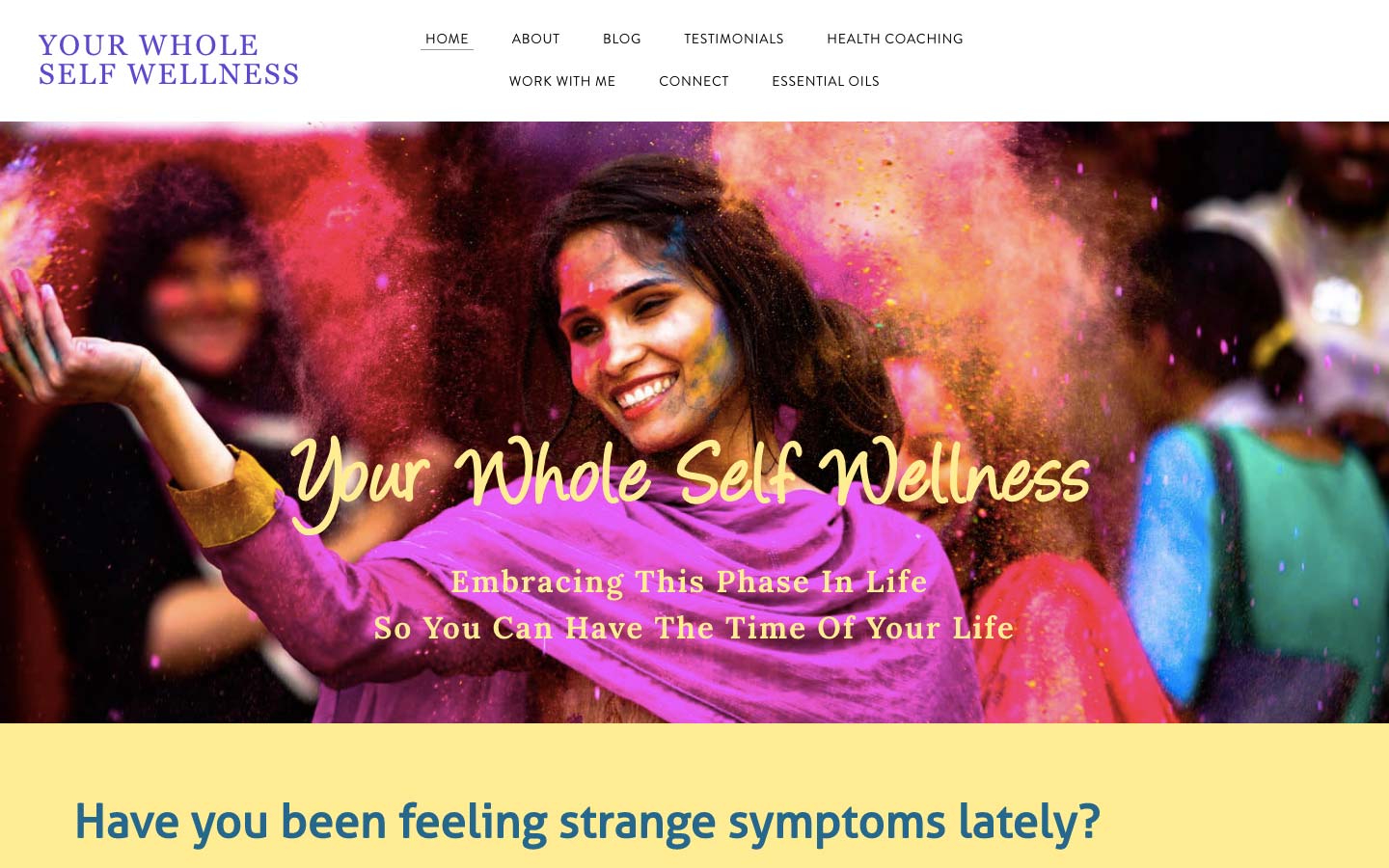 Here are my suggestions to make it more appealing …
To me, the content I see at the top doesn't say much. I'd put the stuff about anxiety, weight gain and menopause challenges up to the top.
I'd get the stuff about anxiety, weight gain and such up higher on the page, to instantly grab attention of your menopause related challenges.
I'd make the header area narrower to bring content up too.
Here's my Photoshopped AFTER image …