The Burning Question Trick for Great Coaching Articles
One of the challenges you may face as you build your coaching business is how to put together great content that both (1) builds you up as a great coach and (2) engages readers in material they love to read.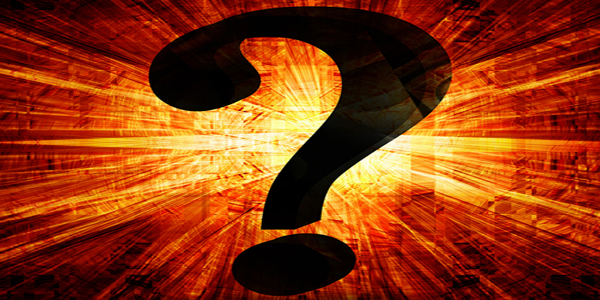 Such articles are fantastic for attracting people to your site as well as serving the existing loyal followers on your email list.
It's ultra simple trick too. Here's the crux of it. Simply ask your list members for THEIR biggest, hottest, most burning questions – in your area of coaching.
If you're a relationship coach, working with women in difficult marriages, you'll be getting questions on how to handle the difficult partner, how to grow one's self esteem, how to deal with anger, etc.
If you're helping new managers become top executives, then you'll be getting loads of questions about how to delegate, how to get others to follow your lead, how to get others to work autonomously, etc.
If you're a "success coach" working with just about anyone (general) then you'll be getting loads of questions about why people are stuck, limiting beliefs, how to get motivated, etc.
Though simple sounding, asking for burning questions does THREE AMAZING THINGS:
1 – It invites your list members to contribute. This makes communication a two-way event. They are participating. That's more powerful than just sending articles to your list (one-way).
2 – It gives you topics for new content that you know your list readers want to read..  The guesswork is gone.  Plus, you save yourself a lot of time in finding writing ideas.
3 – It gives you the opportunity to operate from the heart. I find it very easy and fun to respond to a human being's question rather than create an article alone.
How to do this lickety split.
When I first did this, I used Survey Monkey to ask my questions. This was overkill. In retrospect, there's no need to make this process complicated as you can do this simply with your existing list service provider (eg AWeber, Constant Contact, Get Response).
If your list service doesn't allow automatic followup messages, then just manually send out a request for questions periodically.
Here's an easy way to ask for questions, and then just customize to your style:
"Hi [name].
It's great to have you on my list. I hope all is well on your journey to success.
I'm answering subscriber questions in future editions of my newsletter. Can I ask you what one of your most burning questions is on [your topic here]?
Just click reply let me know!
Thanks!
Jon Doe
Your Success Coach"
In summary …
The great thing about this burning question trick, as simple as it sounds, is that it assists you to create new articles so easily and naturally. Your content comes from the heart with the intent of helping another. It's just great!
Let me ask you …
Have you implemented this trick? Would you like to?  What have you found when using it? Do you struggle to write articles and have other methods for creating them? I'd love to hear about what you're up to!
Comment below!