Here's a quick before and after shot for Donna Hatch's website. If you want me to review your coaching website schedule some quality time with me here and we'll find high-impact yet easy-to-do enhancements to improve your website for client-attraction.
Before (click image to see larger)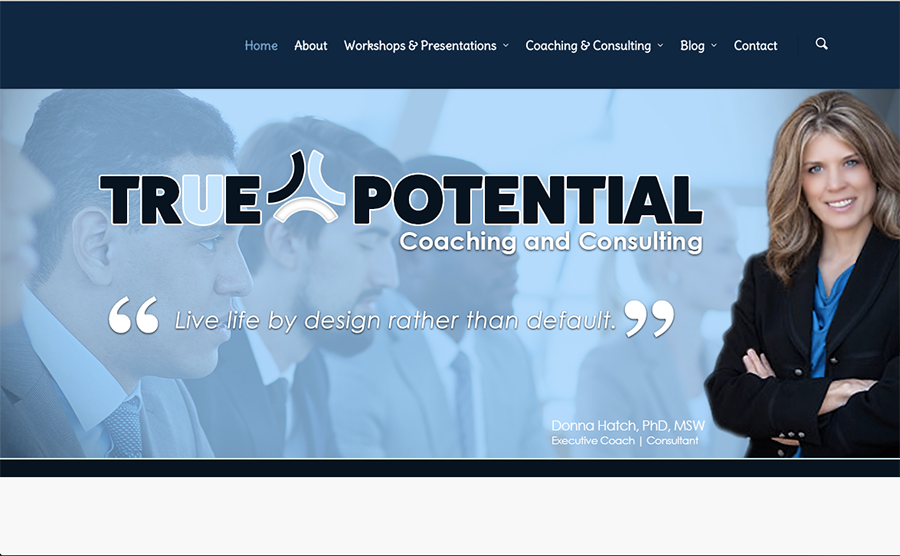 My suggested tweak
I like that you're very visible right on the home page. Nice. Professional. Present. Visible. Great!
The natural tendency for most coaches is to make a big logo, make it the biggest thing on their site. Clients don't care much about that. Clients want is to know, what's in it for THEM. The sooner you get into that stuff on your site, the better.
Thus, I'd get more benefit-oriented content right on the home page, at the top, above the fold (the first thing you see). You'll see both the text next to your face as well as in the subheadings below.
After (click image to see bigger)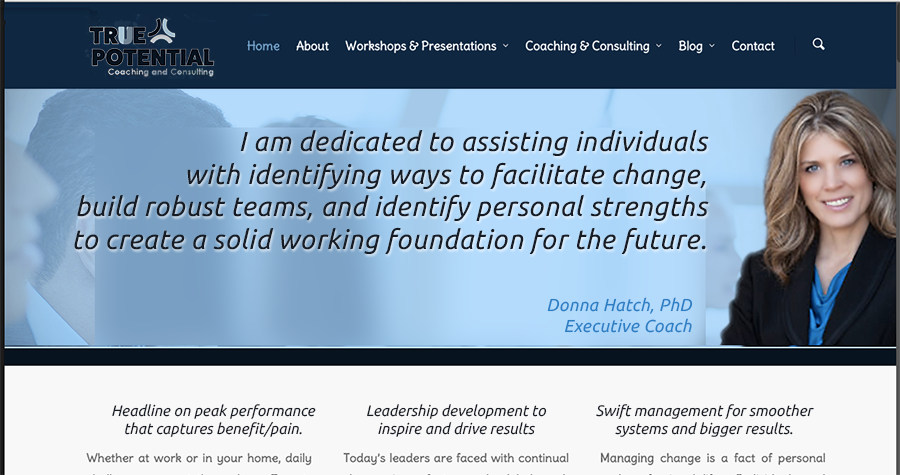 What do you think? I'd love to hear your thoughts. Just post below.