My friend, EG Sebastian, runs The Coaches Support Group over at LinkedIn. In a recent discussion, a member named Shenotes (yes, a weird name) asked, "When launching your coaching website, what were some of your MUST haves?"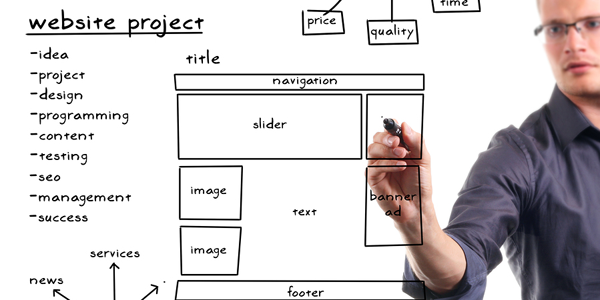 46 comments later and an hour of compiling, here's my summary.
The number for each item indicates how many times it was mentioned in the post.
A vision for the content, structure (6)
A great designer to create your vision (1)
A good domain name (1)
Good hosting (1)
Appearance, eye-catching, nice colors to reflect you (3)
Authenticity and integrity, honesty (3)
Reflects my personality, style, approach (2)
Site must be alive with new content (1)
Having ability to admin routine tasks on site (1)
An email capture page or opt-in box (5)
An autoresponder (1)
Clean layout (1)
User friendly (1)
Shopping carts (1)
Fill in forms (1)
Website tracking (1)
A great bio (1)
Great giveaway (4)
Client attraction plan / sales conversion plan (6)
Search engine optimization (1)
Powerful message that talks to audience (4)
Creativity (1)
Clear, concise mission statement (1)
Photos people can relate to (1)
Segment the people/audience/ you are targeting (2)
Brand strategy (1)
In summary, the top items for a website fall around the strategy and content. Specifically these four:
having a powerful message that attracts,
a plan for bringing people to your site,
getting them onto a list,
and onto buying something (sales conversion).
Learn how to create a powerful website that attracts and engages people and inspires them to contact you for coaching.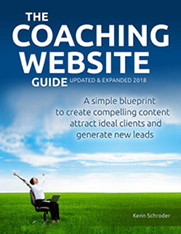 Yes, the heart and soul of this handy little guide I wrote hits nicely on the things listed above: message, traffic, list-building and buying.
Learn about The Coaching Site Guide here.
Remember, there are heaps of people who are struggling out there and need your coaching support.
Don't make them wait!

Let me ask you …
Do you really want to hire someone for graphics? What are you finding most vital for your site? What areas can you improve upon? Anything you'd add or remove from this list?
I'd love to hear from you! Comment below.