Coaching Website Tweak for Ann
To improve Ann's coaching website for client attraction, here are before and after images along with my suggested tweak.
Do you want me to review your website? Just schedule some quality time with me here and we'll find high-impact yet easy-to-do enhancements to improve your website for client-attraction.
Before screenshot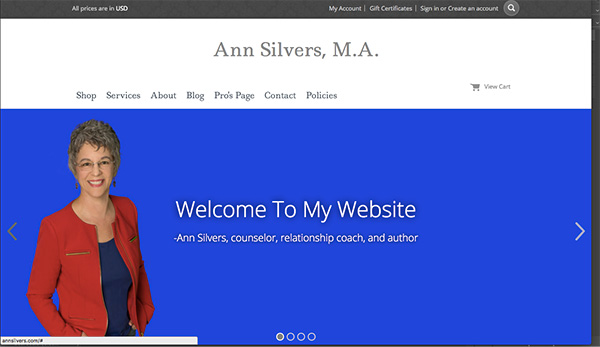 My suggested tweak for attracting more clients with your website
Thanks for posting your site Ann … really love the 5 minute "reset me" meditation and invite to your list. Smart. Nice.
Before people buy, follow, and engage with you, they need a big WHY. Why should they join your list, read your site, and consider buying?
And so, the biggest thing I'd suggest is to add a great headline or a short summary statement/paragraph that says what you do. Make sure it's rich with benefits and make it prominent by ditching the slider effect and make your logo smaller. 
Here's the after screenshot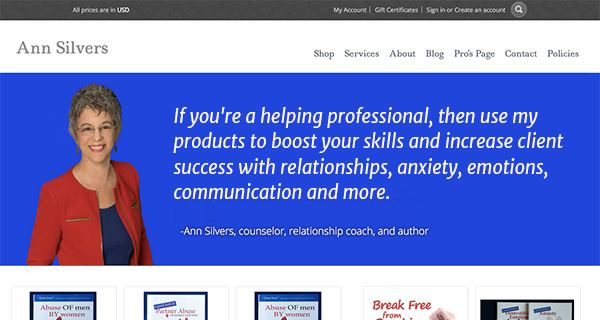 As you can see, it's now clearer what Ann does (offer products) and the big value to be gained: better skills and more client success.
What do you think? Love to hear from you, just comment below.