Pump Up the Volume – Coaching Website Tweak for Denis
To improve Denis Niedringhaus' coaching website for engaging visitors quickly, here are before-and-after images along with my suggested tweak.
If you want me to review your coaching website schedule some quality time with me here and we'll find high-impact yet easy-to-do enhancements to improve your website for client-attraction.
Before screenshot …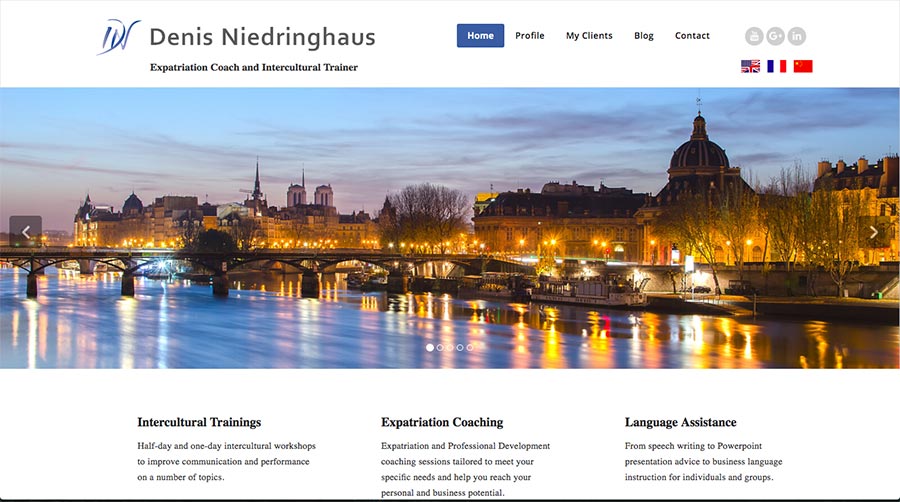 Here's my feedback …
I love the tagline for your site. It helps me know what's here right away. That's super.
I suggest you get your big-picture message (I call this your core message) across louder by getting it seen when visitors first land. Pump up the volume so to speak.
Put both your face and your benefits into that big picture area.
The faster and easier it is for people to know what the site is about (your services) and why they should be there (great expat life) the more they'll engage and check you out.
After screenshot …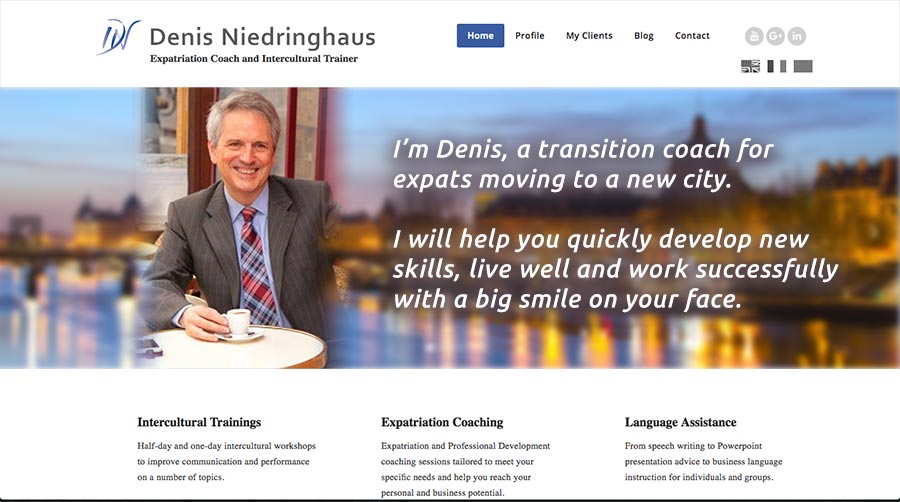 What do you think? I'd love to hear from you. Just comment below.