Before-and-After for Edna
To improve Edna Ferman's executive coaching website for client-attraction, here are before-and-after images along with my suggested tweak.
If you want me to review your coaching website schedule some quality time with me here and we'll find high-impact yet easy-to-do enhancements to improve your website for client-attraction.
Before screenshot …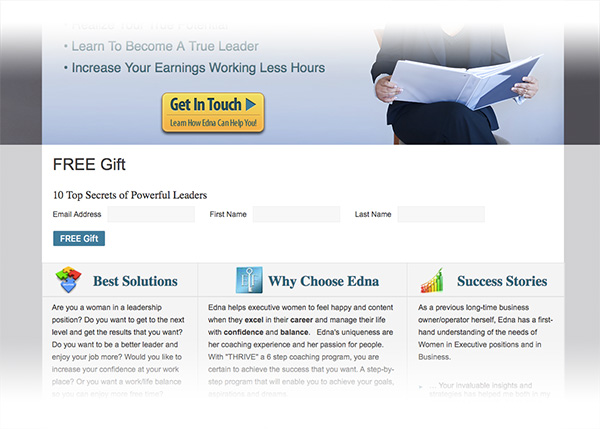 My suggested tweak for client-attraction …
Great site! I like your clean smiling photo, the obvious learn more button, and the intuitive page layout. Well done Edna.
What I'd do to improve it for client-attraction is make that freebie and list invitation super juicy with a book visual and more benefits. Really get some juicy words in there.
After screenshot …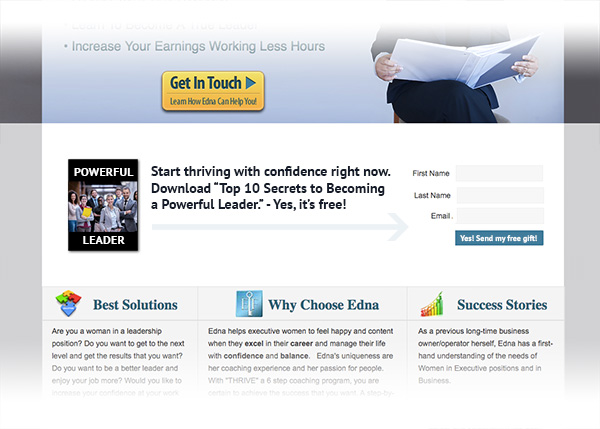 I'd love to hear your thoughts, just post below.