Coaching Website Tweak for Heike
If you want me to review your coaching website schedule some quality time with me here and we'll find high-impact yet easy-to-do enhancements to improve your website for client-attraction.
Below is a before and after for one website tweak to grow Heike's list. Heike's business coaching website is here.
Here's the before screenshot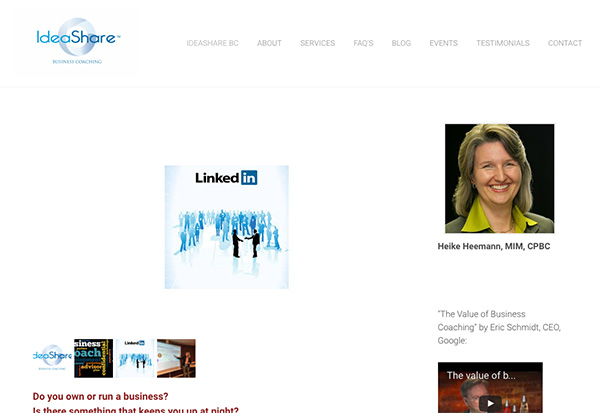 Here's my suggested tweak
Great photo and smile Heike. That's a big plus.
To improve …
The pages feels like an unfinished website or a very scattered one because the video is very white and small. It's also confusing because it's not really a video but sliding images that don't make sense to me.
I find that Weebly sites get sloppy fast.
I strongly suggest a great headline at the top (my blog has heaps of examples in recent posts).
Also, if you are going to do a video, make it you – the expert, the human, the caring, warm coach they should hire. Avoid stuff like "Ideashare coaching will  help you yatta yatta yatta".
Here's the after screenshot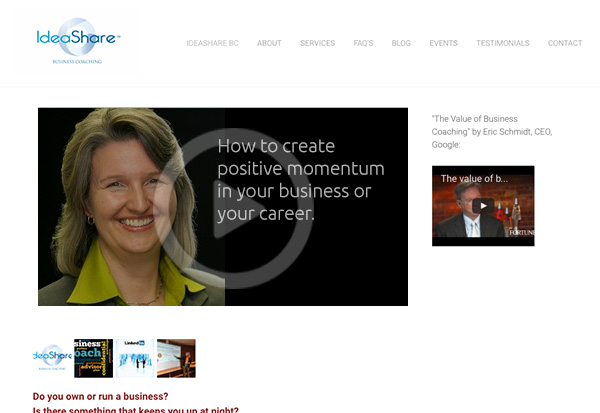 I'd love to hear your thoughts, just post below.