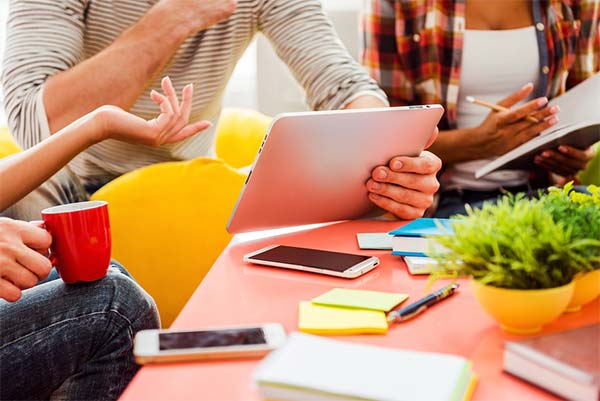 People want to overcome challenges and they will seek out a coach to help them.
Those people will certainly check out your website.
The key to getting them to see you as the coach they should hire is to create content that speaks to their challenges.
In a discussion at The Coaches Support Group on LinkedIn, I asked members what they found their clients needed help with the most.
Here's a list of the top things their clients had trouble with …
The original list was massive and so I've simplified it to these 29.
1. Setting goals, clear, true to you
2. Staying accountable
3. Teaching new skills, knowledge, or learning
4. Knowing yourself, how you got here, strengths, weaknesses
5. Give constant positive reinforcement
6. Identify and resolve blocks, pitfalls, self-sabotaging behavior
7. Connect/reconnect to the passion and purpose in their life/business
8. Creating a clear path, plan to achieve goals
9. Understanding the impact they currently possess
10. Challenging assumptions, beliefs
11. An honest assessment from someone with no agenda
12. Motivate them, a kick in the pants
13. Confidence building
14. Help in keeping things simple
15. Learning who am I, I'm ok you're ok
16. Relaxation, stress management
17. Taking responsibility for one's self, stop blaming or waiting
18. Say yes to what we want (wealth consciousness)
19. Know your numbers, measure results
20. Help them stop negative self-talk
21. Get clear on where to begin to change things
22. Maintain a peace of mind, body, spirit
23. Challenge and change limiting beliefs
24. Challenge their ego vs heart-centered mind
25. Develop positive mindset, better thinking patterns
26. How to get around fear and doubt
27. Learning marketing and sales
28. Tactics to stay on top of all tasks (email, calls, tasks)
29. Replace old theories, assumptions
That's quite a bit of stuff you can write about on your website.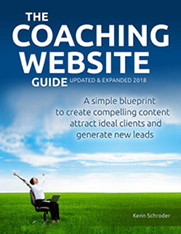 So, how do we use this list to make great website content that gets people seeing you as the coach they should hire? Here are two ways …
The first way is to write blog articles.
Anywhere you write articles, be it your blog or for your email list or in any publication, take any of the ideas above and turn it into a blog.
You can do so simply with a simple title such as, The Key to [insert any desired result].
For example, The Key to Getting Out of Debt.
With your clients, maybe the big struggle is around creating a plan, or staying accountable, or creating new habits. If you use the 29 things above, I'm sure a few of them will spark ideas for you.
As another example, let's say you're a life coach whose clients are typically facing a major career change.
You could write an article title, The Key to a Major Career Change, and then write about what you believe the key is. Which could be all about self confidence, could be about taking control, or could be about letting go. If it's really 3 keys or 5, then go for it and just change the title.
I wrote plenty about this art of creating great titles as per Santa's MV Technique for Email Subject Lines that Get Clicked. You can also more ideas over here: How to Write 10 Great Blogs Fast – The Mistakes Method.
The second is to address their challenges in your offerings.
When you outline how your coaching services work (say your 1-on-1 coaching), be sure to tie in some things from the 29 things above – the items that most fit your clients needs.
For example, you're a business coach working mostly with insurance brokers who want to grow their businesses, you could relate your coaching services to their needs like this:
When we work together, we will …
* Set clear, true, real goals that will motivate you into to get out there and bring in more sales.
* Change unhelpful thought patterns so that you see your business as thriving, which is energizing. 
* Overcome hidden blockers to your success that slow you down. 
* Keep you accountable and motivated, so that important things get done and results come quickly.
Do you see how you can use the list above as subject matter for showcasing that you are smart coach? How it gives potential clients confidence in you?
Here's a behind-the-scenes way you could immediately start writing things your clients care about, especially if you're networking in LinkedIn groups.
I'm going to take you a step back from this article, to see a bigger picture of what's going on, to spark an idea for your content creation.
In order to come up with this blog post that you're reading right now, I started a discussion at LinkedIn, in a group where my ideal clients hang out.
Doing so resulted in many benefits, including:
I was able to gather wisdom from others to make this article good.
Those who participated, got to now know me better.
Those who didn't know me got to meet me in a friendly way.
My expert image is higher in this group.
I'm supporting the group with good discussion.
You are getting value from me, which may lead to use.
It's fun and easy to do.
You can do the same by starting a discussion in any group that you're in and use that interaction to fuel a great article.
The key takeaway for creating content that attract clients to you …
Remember that your soon-to-be clients want to overcome their challenges and attain their goals.
Show them that you've got some smarts on the subject by centering your website content around their those challenges. Use the list above to find great ideas.
Got more ideas to add to the list above?
Have you implemented this marketing move before? Any interesting thoughts or questions come up as you read this article? I'd love to hear from you. Just comment below.