In order to get one-on-one clients or program enrollees or product sales, you need traffic to you coaching website – plain and simple.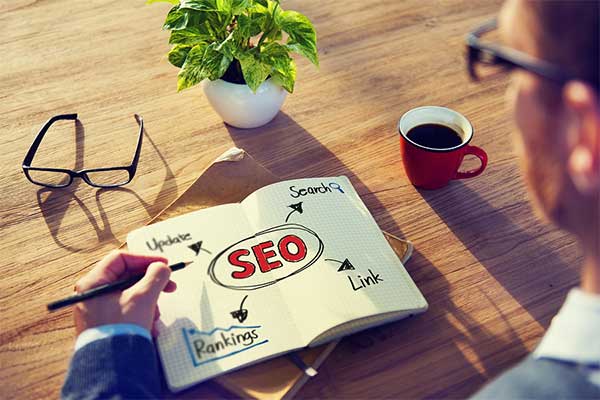 While there are many ways attract visitors to your website, getting traffic from search engines is highly sought because those people are ACTIVELY hunting for help. They are motivated, qualified, potential buyers.
But the hard part is figuring out good keywords to focus on. Where do I even start? Which ones are relevant to your topic? Which ones will help you bring good, ideal potential clients?
Below are my favorite top seven keyword sources for increasing traffic to your coaching website.
1. Use service phrases as keywords.
These days, more and more people are searching on the term such as "life coaching" or "business coaching". Get these words into your pages.
Similar phrases to mix in include "business planning", "career counseling", "fitness bootcamp", "dating advice", and "online training".
2. Use your coaching title as keywords. 
The number of searches for phrases such as life coach, health coach and relationship coach are also on the grow. Use them in your content.
Also, consider phrases without the word "coach" such as business advisor, nutritionist, and dating coach, if they apply to you.
3. Use pain points as keywords. 
Of all keywords available, the ones that relate to challenges, frustrations and problems are my favorite.
They are great because people who search on those terms, are ACTIVELY seeking help. They are eager information beavers.
Some examples include:
how do I quit smoking
how do I lose weight fast
should I divorce
common causes of fatigue
---
KENN TIP: Using pain-point keywords for articles is a winning move. It's almost a guarantee that people will be searching for and interested in your content.
---
4. Use desired outcomes as keywords. 
Phrases like become profitable, or find love after divorce, or retire happy are also great to use (a close second to pain-point keywords).
People want good things in life and will actively seek and consume content to help – hopefully your website!
5. Use your name as a keyword.
People will search on your name if they've met you or heard about you as a quick way to find you.
For your name, your website should come up quickly in a search.
6. Use the jargon of coaching skills and techniques for keywords.
These would include terms such as NLP, Emotional Intelligence, ACT, Imago Therapy or even Dream Coaching.
People who who are actively seeking a practitioner, will use those terms.
7. Use your location for keywords.
The name of your immediate city or area would be great to include in your website content.
I've seen many coaches make a coaching business simply on nailing down their locality.
For example, friend and life coach Caron Proctor from Nelson, New Zealand is easy to find by searching on life coach nelson – and is gets lots of people to her website that way.
Got some phrases in mind? Post them below.
Brainstorm your keyword phrases and use the keyword planner tool by Google to find winners.
While you're at it, here's another keyword source for traffic to your coaching website.